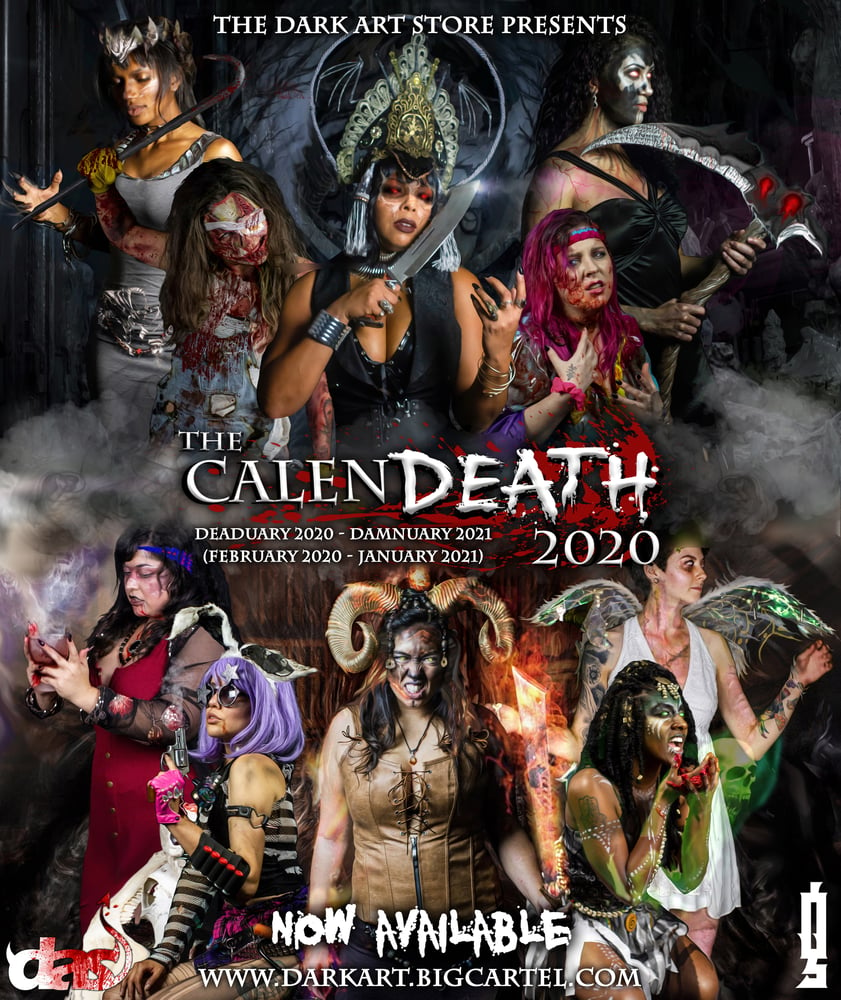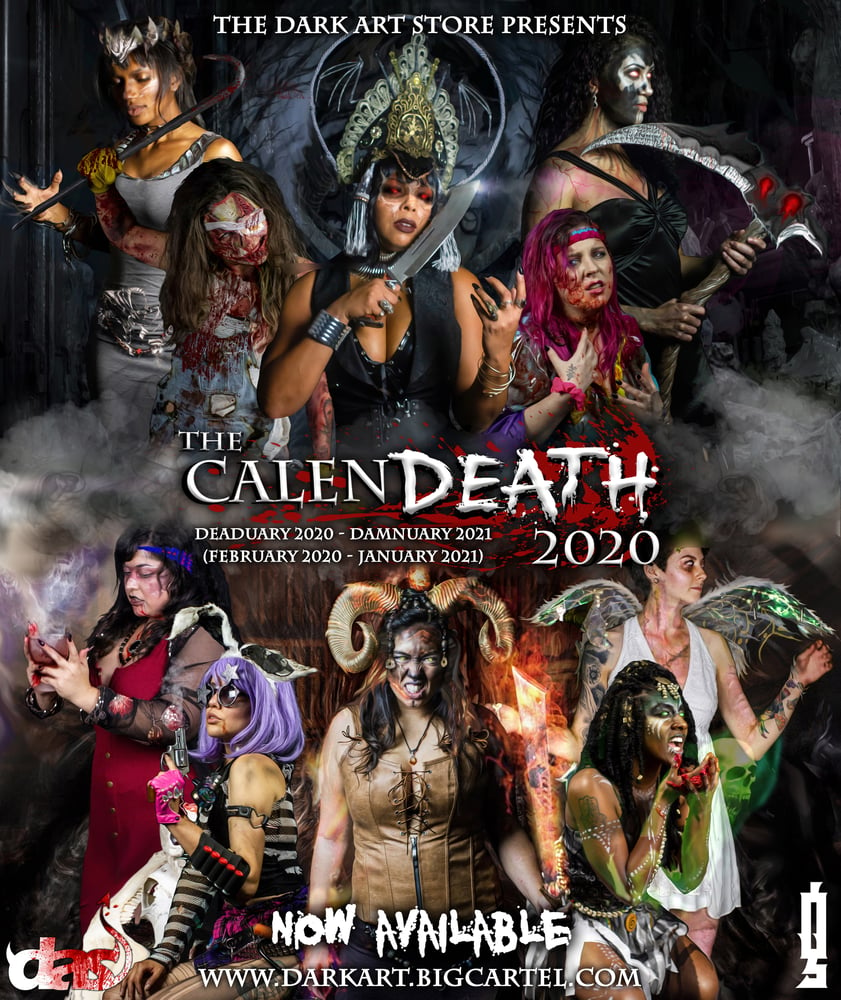 The CALENDEATH 2020
$50.00
With blood-boiling excitement, we proudly present the FIRST EVER Dark Art Store CALENDEATH!
We hand-selected 10 female specimens to transform into over 25 original horror and fantasy characters.
The CALENDEATH is a story-driven experience formatted into a fully-functional hanging wall calendar.
Each month displays an immersive, highly-detailed art piece containing characters and their respective realms, all crafted AND photographed by Kasim 'Guillotine; Gary.
Since the CALENDEATH contains its very own mythology, the months and dates of the calendar will undergo a reshaping, which includes a unique renaming of the months as well as the addition of moon cycles, pagan holidays, and more.
*The CALENDEATH 2020 is a 12.5" x 15" hanging wall calendar; it begins in Deaduary (February) 2020, and ends in Damnuary (January) 2021